Premier Kitchen & Bath is your one stop design center with locations in Katy, TX and Houston TX, specializing in kitchen, bath and closet design for new construction or remodeling. With an extensive selection of granite, marble, tile and quartz countertops produced from top manufacturers, you are assured the satisfaction of knowing we can design the perfect kitchen or bath at a price that meets your budget. Stop by our showroom to see over 20 beautiful kitchen, bath, and closet displays (click here for location). Do you have your own kitchen or bath design idea? Click here to schedule a free, professional consultation and let our designers guide you through the process of designing and planning your kitchen, bath or closet from concept to completion.
Premier Kitchen and Bath provides quality remodeling services to the Katy area and Greater Houston.
At Premier Kitchen and Bath, we have made it our mission to provide the absolute best products and services for our customers. We are well known for our experienced and qualified kitchen and bath design professionals and our skilled installers. We will produce innovative kitchen and bath designs that are functional, great looking and most important, a design that fits your budget. With an emphasis upon clear and ongoing communication, we strive to give you peace of mind, knowing that your project is being managed by experienced and committed professionals.
Visit our showroom and let our professional design team guide you through the process of designing and planning your kitchen and bath from concept to completion.
Our team of dedicated kitchen designers will work hand-in-hand with you to create a kitchen that looks and functions the way you want. Big or small, our designers will help turn your vision into a reality.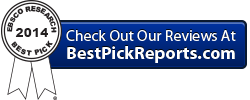 Premier Kitchen and Bath Book Recommendation
Remodel or Move?: Make the Right Decision
Homeowners considering whether to remodel their house or move into a new one will benefit from this guide to making the right real estate decision for their heart and their pocketbook. A step-by-step calculator provides readers with an easy method for determining the importance of such factors as financial constraints and the quality of their home, school district, neighbors, and backyard in their decision to stay or move.
Tools for comparing and lowering real estate and housing materials costs, tips for finding top-notch contractors and real estate agents, and a comprehensive glossary of real estate terms are also provided.
Is the thought of having your kitchen remodeled seem a bit overwhelming? Do you often think about the need of remodeling your out of date kitchen? With the growing popularity of Italian and European kitchens more and more people are remodeling their kitchens to make some much needed space at home. The kitchen is one of the most important spaces in your home and must never be neglected during remodeling. A stylish kitchen with best features can make working in kitchen ultimate fun. So are you really interested in giving your kitchen a new and wonderful look?
You can chose a fabulous kitchen backsplash and brighten up your kitchen. You can also use tile as backsplash or can use them either in a traditional manner or diagonally. The choice is entirely yours when it comes to your kitchen remodel. You can easily hire a professional to lay the tiles for you. Thus, as soon as the backsplash in kitchen is completed you can install professional countertops. For countertops you can use contemporary materials like granite. This material is widely used and you can add it in your home to give the kitchen a lovely style. In case, you are unable to do the kitchen remodeling on your own, you can take the service of a remodeling agency for the purpose. Houston kitchen remodeling can play a wonderful role in enhancing the value of your property. It is a lifetime investment which can give your kitchen the ultimate look.
On the other hand in addition to kitchen remodeling in Houston, Houston bathroom remodeling is also becoming highly popular. Bathroom remodeling is greatly dependent on the kind of materials used in it for refashioning. You can make a few changes in your bathroom or remodel it completely. Every home owner's wish is to have a sparkling clean bathroom where he or she can relax and be comfortable. You must have an exact idea of what you expect from bathroom remodeling Houston. You can talk to our remodeling company about your requirements and get a quote. The quote shall provide you a good idea about the changes which can be made in bathroom. You can talk to the us about your specific choices, tastes and quality standard that you would like to maintain.
___________________________________________________________
Kitchen Remodeling Katy : Granite Countertops For You Kitchen Will Certainly Boost Your Home Value
You can find all types of kitchen countertops however the ones that are going to add value to your home are the ones made of granite. If you obtain a granite countertop, you notice that it is not only beautiful to view but also very durable and even cost-effective .Granite is a natural stone that has to be imported received from areas of the world that mine it. The stone is very hard and possesses a natural color and warmth that will convey a certain ambience to your kitchen.Granite is scratch and crack resilient and cannot be readily cut or polished without the use of a diamond-based cutter.
Granite countertops have always been preferred with home interior designers but just recently they are becoming popular to the general public. There are all kinds of colors to select from like blue or red or black but the most eye-catching for many are either beige or brown. The reason why granite is good to have as your kitchen countertop is the fact that hot cookware will not damage it and hot grease and oil won't stain it. You'll additionally find that granite's cool and polished surface will last you for countless years and is also great for rolling dough.
Every piece of granite is unique in its design therefore the countertop you will have will be the same as no other. Granite has a natural elegance and brilliance designed to give your kitchen plenty of character and personality. Also, the natural elegance of granite countertops complements the color and style of your kitchen cabinets.If you are planning to remodel your kitchen, setting up granite countertops will be a great idea since it can add value to your home.
Granite countertops will pay for themselves in the end! The more expensive homes have granite countertops given that they remain serviceable for a long time, are very attractive and will hold their value. If you try to sell your house, you will find that buyers are willing to pay even more if your home has an updated kitchen with granite countertops. If you remodel your kitchen, make sure that the granite color you pick is definitely the one that will go with your kitchen.
If you plan to get a granite countertop, you have to also make sure you have the appropriate sink. The ideal sink would be a stainless steel, under mount sink with faucets that coordinate. With the appropriate cabinets and accessories, you'll have a very beautiful kitchen. You may not in fact have to tear out the cabinets, just replace old handles and knobs with spiffy new ones and you'll instantly have a modernized kitchen. In your plans to renovate your kitchen, be sure that a granite countertop is listed. Even if you don't want to sell your home, having a granite countertop is able to bring joy into your kitchen.
___________________________________________________________
Kitchen Remodeling Katy : Design Your Dream Kitchen with Houston Kitchen Remodeling Services
Every home owner has to face the difficulty of remodeling different parts of their home in their life. The kitchen finds an important place in every house and so it is necessary to be remodeled more so than other areas of the home. Modern kitchens are an excellent place not only for cooking and dining but also for family entertainment. Remodeling your home not only adds beauty but increases its value. Houston Kitchen Remodeling professionals help you with various options if you are looking to remodel your kitchen or any other room. Also, if you are thinking of selling your old house or apartment, remodeling increases the price thereby offering you more profit. Your kitchen can be remodeled as per your requirements with larger storage space, newer cooking appliances, additional lighting and other standard features.
The primary aim of a Houston Kitchen Remodeling is to make your kitchen the most fascinating place to spend time. Remodeling contractors design kitchens with creative and imaginative ideas with the latest trends in order to give the best for your investment. The appliances and the products are also chosen based on your suggestions and preferences. They provide you excellent lighting and flooring facilities to suit your requirement and style. Kitchen remodeling services are offered by companies wherein a team of professionals design your dream kitchen in the actual style you want. Expert Kitchen remodelers choose appliances, furniture and other products to perfectly fit the location. You may want to remodel any part of your home or the complete apartment. Whatever be your needs, remodeling contractors are skilled and experienced enough to design your home.
You would think that you can do the remodeling all alone. It may be cost effective, but you may not get the end result in the manner that you want. Instead, give the job to remodeling contractors and you will definitely be surprised with the results. They also guide you with the paper work and permits needed for the building and remodeling functions. Other than the Kitchen, the bathroom is usually the next place remodeled for a healthy living. With houston bathroom remodeling, you can get a fresh and stylish look for your bathrooms. There are a number of options for finding the best and comfortable bathroom accessories online. These remodelers make every effort to satisfy your needs and minimize difficulties that happen with remodeling homes. Refashioning a kitchen is always expensive but there are companies which offer you kitchen remodeling in Houston, TX at affordable rates. Don't forget that these are useful investments and so opt for companies which provide you quality remodeling.
___________________________________________________________
Kitchen Remodeling Katy : 3 Things To Consider When Looking At Kitchen Remodeling in Katy
Kitchen remodeling Katy – is a popular search online, and it's not just those in the area, it's many people looking to retrofit their home with the style of Texas. If you're one of those people that want to look for options that will upgrade a home from standard to something greater, consider the following 3 things that will help you make proper decision in the remodeling of any kitchen. Whether you are going to do the work yourself or hire a professional, these tips can help you in the long term.
High Technology – One thing that many people want in their home is high technology. For whatever reason, the age of computers has made people want the latest and greatest everywhere they go. If you're one of the millions of people that want to have convenience and functionality mixed with tech, you're going to love the modern kitchen gadgets available today. If you're going to spend serious money in remodeling your kitchen, make sure that the counters and the cabinets allow for your latest apparatuses.
Eco-Friendly – When looking at kitchen remodeling in Katy, make sure that you look for eco-friendly options. Many energy star rated appliances can save you money in the long term but also ensure that you're getting tax rebates from the government and they run well too. The latest technology really is about efficiency, cost effectiveness, and helping the environment, and you can have all things happen when you consider eco-friendly options for your new remodel.
Flooring – One of the most important pieces to any major remodel is the flooring. The flooring has to be modern, and has to be non-slip. You have a variety of options to choose from when considering updating your kitchen, but if it is attached to the rest of the home, you might want to change out the flooring across the main living areas. If the kitchen is detached or separated in a way, you could always choose separate flooring like tile, rock, linoleum, or even hard wood, but whatever you do, make sure that it matches the overall décor that you're going for.
When you are looking to remodel, make sure that you have enough financial cushioning to cover the costs but also any unforeseen options that can arise in the process. The worst thing that could happen is having to stop construction because the budget has been tapped and money is not available to complete the project.
___________________________________________________________
Kitchen remodeling has gained the spotlight in home improvement for a good reason. With all the delightful benefits that such project has to offer, more and more Houston and Katy homeowners are tempted to jump into the renovation bandwagon. However, undertaking such can be a costly endeavor. To make things work out and finish off the project in a timely and cost-efficient way, it is important to know the costs involved and ways that you can save money. This article discusses just this with tips ideal whether you are in Houston, Katy, Sugarland, Spring, or The Woodlands.
Kitchen Remodeling Cost
As they say, no two houses are exactly the same as well as the taste and personal preferences of homeowners. Other than these, other factors that will affect your overall kitchen remodeling budget include the size, condition and current layout of the room. Some of the major areas where your money goes include the kitchen cabinets, appliances, countertops, flooring, and labor. Total expense can range from an average of $20,000 to around $115,000 for an upscale renovation.
Financing
When it comes to financing your kitchen remodeling, you can either take it from your personal savings, apply for a loan or combination of both. Investigate which way would best fit your financial conditions and would offer the best deal. There are various lending institutions and companies that offer such services, thus doing research is crucial not only to land with the best deal but to avoid scams as well. Some of the options you can consider include:
• Mortgage refinancing
• Personal savings
• Retirement funds • Home equity loans
Kitchen Remodeling Budget
Busting the budget is among the most feared yet common thing to happen when kitchen remodeling. Though working on a 'dream' kitchen, it is important to be realistic when establishing a budget. Setting a budget is important not only to avoid overspending but to also allow your hired contractor to get the best value for the money that you are willing to invest into the project. Your best source of the closest estimate is from a qualified contractor. And it is advised to extend your budget to 12%, this will cover overruns and keep the project going.
Ways to Save Money
In kitchen remodeling, there are many ways in which you can save money without cutting corners. Smart spending is the key and not to opt for cheap labor and products. Here are money-saving ideas that you cab take advantage of to save money on your kitchen remodeling project:
• A well-detailed contract and well-drafted kitchen remodeling plan will avoid additions to the original scope of the project.
• If possible, reuse existing appliances.
• Opt for RTA kitchen cabinets that afford you the same quality and appeal that you can get out of traditional pieces, but for a fraction of the cost.
• Avoid major changes in the layout such as moving appliances and utilities that would require a re-route in plumbing and electrical system.
___________________________________________________________
A kitchen remodel can be quite the undertaking. You may only be updating a few things – the cabinets and countertops perhaps – or taking on the entire room floor to ceiling. Either way, you'll no doubt agree it's a time investment. But it can also be a colossal money investment, especially if you don't plan before you start knocking down walls. Budgeting in general is not always easy, and remodels have a way of running over budget. But with a little planning and priority setting, you can effectively budget for your renovation.
How Much To Spend on Your Remodel – First, you need to know how much you have to spend on the kitchen remodel or bathroom remodel. You can find a helpful budget worksheet on The National Association of the Remodeling Industry's website. Some questions to ask include: How long do I plan living in this house? What debts do I have? What is my gross monthly income? It's especially important to look at how long you intend to live in your house. That will largely determine what you put into your kitchen or bath remodel. Having the overall number that you have to work with will help you move on to choosing what to remodel.
Where Should You Spend Your Remodeling Budget? – Now that you know how much you can spend, what do you spend it on? If you're giving your kitchen a minor makeover, like adding a sophisticated countertop (like granite), a new paint job, and new appliances, you won't have much to consider. If, however, you plan on gutting it and starting over, balancing your money will be more complicated. So unless you have unlimited funds, this means some picking and choosing is in order. One way to know where your money should go is to decide what means the most to you. Do you have your heart set on all granite countertops or stainless steel appliances? Then maybe that's what you should focus on, compromising or scaling down on other features like intricate crown moldings. Think about the things that are more permanent (cabinets and tile) that you won't be replacing soon, if ever. It may be worth investing a little more in those things.
Always leave a financial pillow. Even with excellent planning, you may experience the unexpected. Especially with older homes, problems may arise during demolition, or you may have to make changes in what you plan to buy. Whatever may turn up, leave enough space in your budget to handle unexpected payouts.
So when planning your budget for your future kitchen remodel:
Decide how much you have to spend on the renovation.
Choose what you should invest the most in and scale back on secondary features.
Budget for unexpected changes in your renovation plans.
A little budget planning will go a long way toward a smoother kitchen or bath remodel.
___________________________________________________________
Your kitchen is where you and your family spend a great deal of time. Your kitchen is most likely the heart of your home, where meals are cooked, homework is finished, and where your family enjoys spending time together. It is often the place where friends, neighbors and family automatically gravitate, drawn by the aroma of food cooking and the warmth of the room. The kitchen is one of the busiest rooms in your house; shouldn't it be as beautiful and functional as possible.
There are many options for kitchen remodeling in Houston, ranging from easily accomplished, bare-bones budget plans, to a complete kitchen remodel. With a full remodel, you can do a nice job with a relatively small budget or go for a complete luxury kitchen remodel. When it comes to what is available to update and remodel your kitchen, the sky is the limit!
Keep in mind also, that short of committing to a full kitchen remodel, it can be surprisingly easy and cost-effective to update your kitchen with a few new items and make it as welcoming and useable as possible. You could start by resurfacing cabinets, for instance, or installing new countertops or flooring. How about re-tiling the backsplash with beautiful tiles that will complement your kitchen décor? Or consider getting new appliances. A beautiful new range or the spacious refrigerator you've always wanted can make change the look of your kitchen. Even something as simple as choosing new knobs and handles for cabinets and drawers can freshen the look of your kitchen and make a dramatic difference in how you feel about spending time there.
If you do decide to do a complete kitchen remodel, consider hiring different people to do specific pieces of work, or hire a kitchen remodeling company in Houston to oversee the entire project. To begin, start by taking an honest look at your budget and don't forget to set aside a fund for all those little unexpected things that crop up in remodeling jobs. You may decide to do a budget kitchen remodel, or take a middle of the road approach, or go for everything and treat yourself to the luxury kitchen of your dreams.
Whatever your budget, you can start the process by getting ideas for how you want your new kitchen to look. If you've applied for a loan to get the work done, this is something you can begin right away, while you are waiting for the money to fund. It has the added benefit of creating inspiration and determination to see the job through-once you have visualized how your kitchen will look, you'll never be satisfied until it is a reality.
To start, visit home improvement stores and wander the aisles, looking for ideas for your kitchen remodel. Leaf through kitchen magazines and study the ads and read the articles to familiarize yourself with what's available, including the many new products that are constantly being developed. Start to form ideas about what will and won't fit your budget. At this step, when you see all the possibilities for a new kitchen, you may decide to put a bit more into it than originally planned.
___________________________________________________________
Kitchen Remodeling Katy : Remodeling Your Kitchen or Bathroom – Will it Pay Off When You Sell?
Many Houston homeowners often ask the question, will I get back my money on a kitchen remodel or bathroom remodel if I sell my house soon?
The short answer is yes! If your overall home is in good shape and your kitchen is lacking then it maybe wise to remodel before you resale. But you must take into account the cost to remodel, do not go overboard on your kitchen if your home is an average dwelling. Find out what is happening in your neighborhood as far as kitchen remodels go.
Never remodel with a strong niche theme in mind. That means no checkered flooring, retro, country, etc. A theme that does not fit with your home and or mass market may make it harder to sell your home.
For an honest opinion ask your friends and family. You can never trust someone who has motive to gain business or profit from your home. Take it for what it is worth.
Take your time – Avoid contractors that are in a hurry to get you to sign something. They are worried you will find someone better. They are not very confident that you will pick them and their deal.
Finally, If you are in doubt? Don't do it. Time will tell. But if you plan to live there for a while and think you will enjoy the remodel and can afford it than I say go for it. Often times when I am done with a remodel the homeowner will tell me I really wish I would have done this sooner.
___________________________________________________________
Kitchen Remodeling Katy : Kitchen remodeling – Adding Function and Value of Your Home
If you want to make home improvements, you have to decide which is more important, increasing the value of your home, or just so convenient for you. If you build a deck or pave your driveway, that make your life easier for you, but this does not work in your home will be worth more. However, if you set your lawn, or put siding on his house, he will make your home more expensive, but it will not matter how much comfort you.
Many homeowners are looking for the best of both worlds: home improvement project that enhances the value and function of the house. Remodel the kitchen for both. While this project will improve the look of your home, it also adds functionality that makes food storage and preparation is more convenient. This combination of style and function can significantly increase your home's value.
Trade publications, the number of home-side evaluations of certain additions to the house effect, and most of these publications, the best improvement that you can do at home to add value measurement objective of a kitchen remodel. Unlike other remodeling projects, kitchen remodeled, you can add more real value to your home, and even add more than the cost of reconstruction in many cases.
Kitchen remodeling as well as making their homes more comfortable, especially if the room is transformed to match your cooking and storage needs. High quality equipment can still be purchased for a reasonable price, and to provide more efficient storage and cooking capabilities, as well as adding a touch of elegance. Adding new cabinets and counters give you the flexibility to choose the right look for you and your new plants make food preparation and washing dishes much easier.
Most home improvement stores to advise the do it yourself remodels that can make even the kitchen remodel in a reasonable commitment. Since the reconstruction of the kitchen is one of the most popular design, materials needed to complete the task is relatively inexpensive and readily available. If you can do it yourself remodel, you can save a lot of money, which adds to a complete kitchen remodel value.
If you are thinking about improving their homes over time, or just want to prepare it for sale right now, it is important to remodel your kitchen. It would be very useful to do so, because the new design will be attractive and valuable. You'll get more in return than what you put into it and it will pay off date.
There are many home improvement projects can be considered. When deciding which one to start you should consider the value it will add to your home. Kitchen remodel is a great way to add value to your home and at the same time, it adds functionality. Most experts agree that it is the best way to add value to your home. The money you spend in this project will not lose because it will add additional value to our homes.
___________________________________________________________
A kitchen is like the soul of a house. convenience, aesthetics and modernization rules the designing and beautification of modern kitchens. Today, kitchens are being developed on the lines of a cabinet which resembles to that of a closed box. However, don't get deceived by the enclosed look. It has got a whole lot of space within to accommodate each and every essential item needed in designer kitchen cabinets.
The fundamental functionality of kitchen was associated with cooking only. But changing times have incorporated dining and entertainment modules into a kitchen. Now, designer kitchen cabinets come equipped with a stove, a sink with separate cold and hot water vents, drawers, dishwasher, microwave oven and even refrigerator.
Few guidelines to kitchen remodeling in Katy Tx
Kitchen designing is known by various names like kitchen remodelling, kitchen refacing and kitchen resurfacing. Maneuvering the looks and interiors of the kitchen demands a deep insight into the specifics of architecture and aesthetic sense. It can be done on own but to get a return worth the investment, it is better to take the advice of professionals in this domain.
If you are handing over the project to some expert, discuss with them about the space available and the type of kitchen cabinet which would suit the rest of your house décor. Designer kitchen cabinets are available in wooden and stainless steel formats.
Pay special attention to the color decision of the cabinet. An abnormal or an mismatching color of the cabinet can ruin all your efforts. The kitchen paint can also be supported by matching hardware and paintings.
Small is great. Likewise, kitchen is of no use without a complete set of kitchen utensils. Choose and buy those utensils which serve dual purpose and are also inexpensive. Not only this, do not go for alluring kitchen utensils if you are not comfortable in using them.
Kitchen appliances are an integral part of a well furnished kitchen. Do purchase them from branded and reputed manufacturers as they require hefty initial investments and you would not like to replace them every now and then.
Follow these simple steps and enjoy every moment of cooking and dining! Request a free consultation form Premier Kitchens NOW!
___________________________________________________________